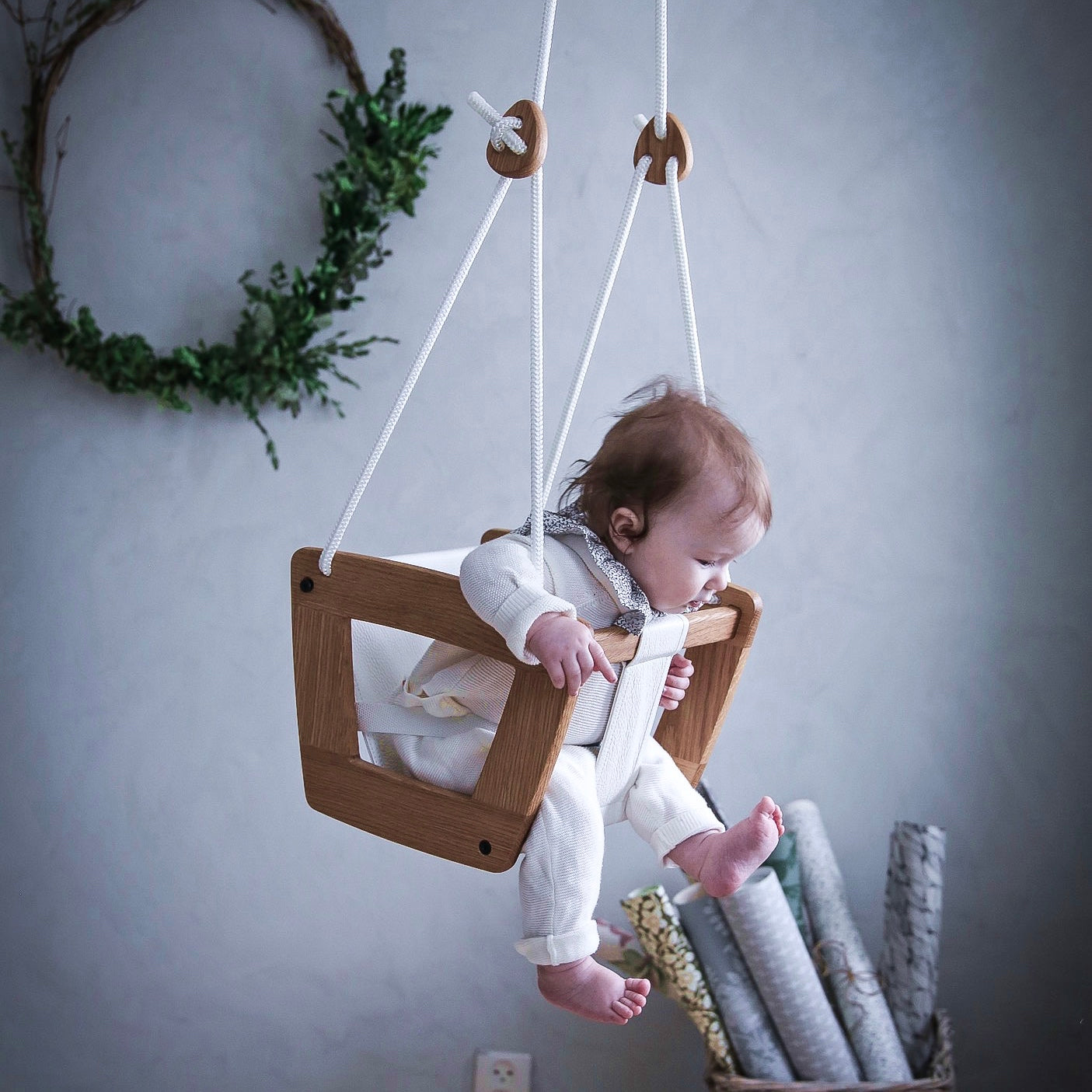 Lillagunga Toddler
Move the playground inside and place the Toddler swing in your home to keep your kids active all year round.
Lillagunga Toddler is a functional, fun and stylish baby swing for the youngest family member. It is designed for kids between three months and three years of age. The genuine leather and fabric seats combines beautifully with both wooden frames in white birch or oak. Lillagunga Toddler is safe and built to last, and also works as an appealing design element; decorating your home or terrace.
Lillagunga Toddler swing is designed and manufactured in Finland.