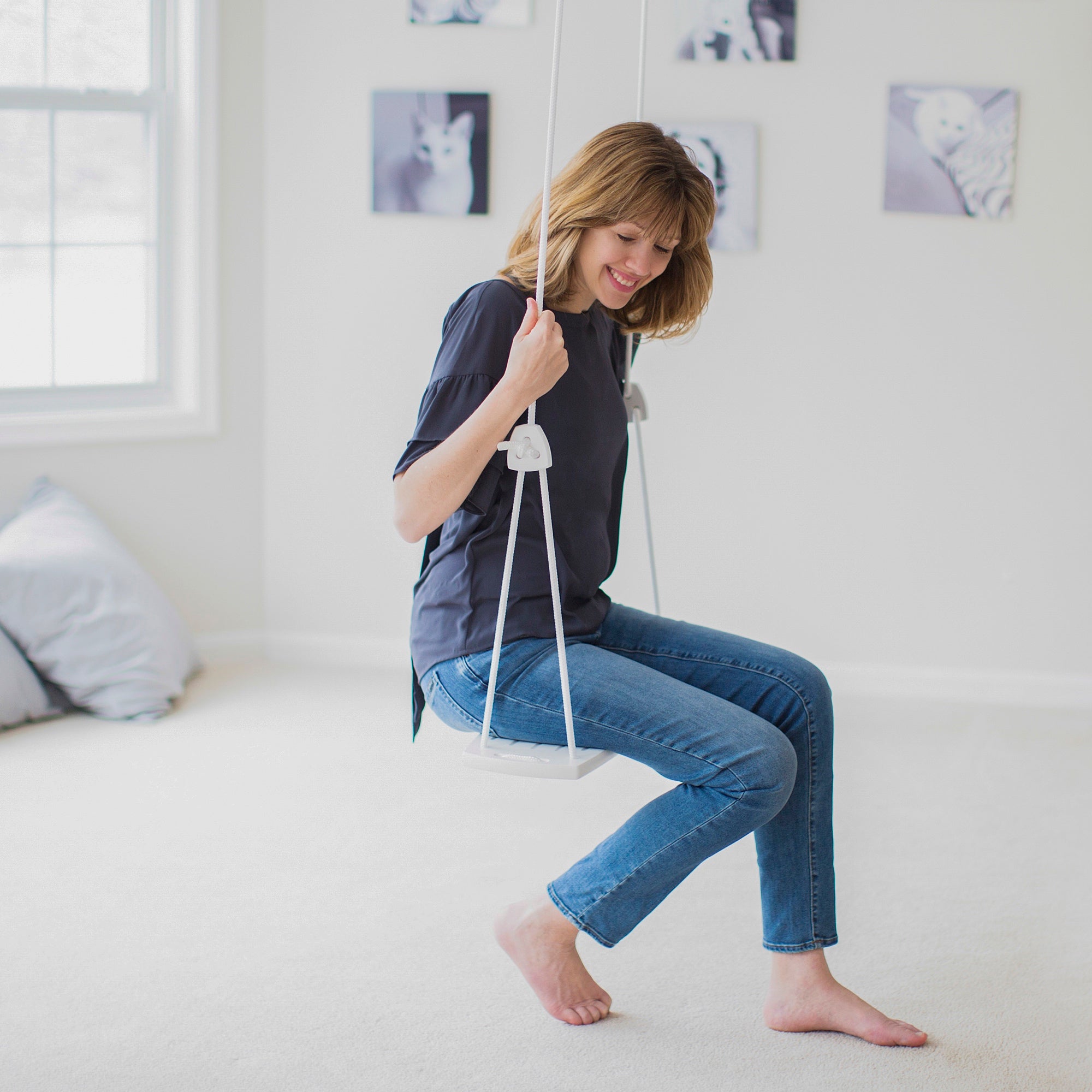 Lillagunga Grand
For the young at heart! We believe swinging is a fun activity for people of any age. Swinging is not only about playing and having fun, but can also help you relax and just live in the moment.
Lillagunga Grand swing designed for grown-up kids and adults. The beautiful design of the swing makes it a stylish interior decoration to be placed in your home, at the office, on the terrace or in a bar lounge. Lillagunga Grand can be tailored in custom colours and with your name or logo on the back of the wooden seat.
Lillagunga Grand swing is designed and manufactured in Finland.