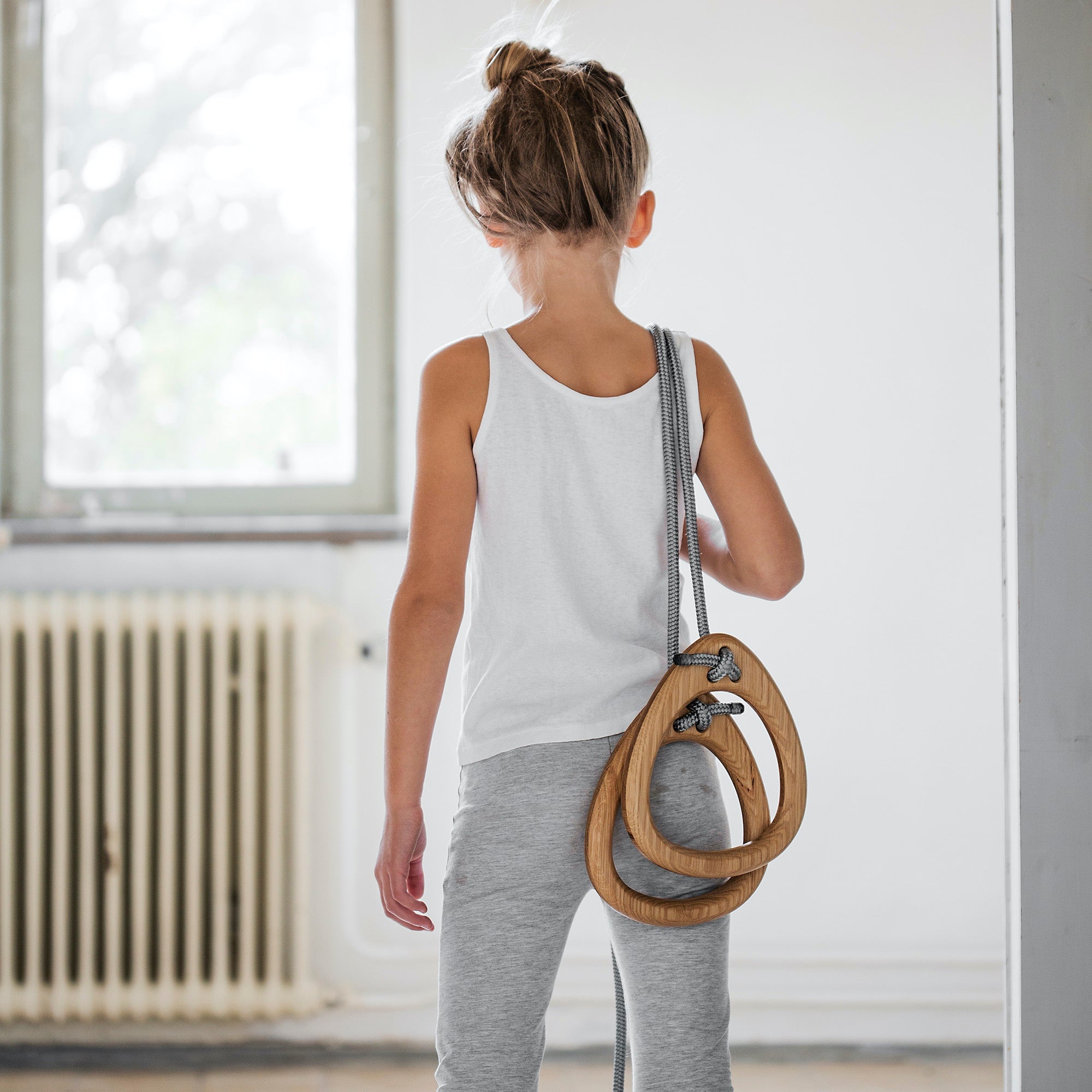 Lillagunga Gym Rings
Playing with the Rings is a fun social activity that helps to gain strength and develops your balance and body coordination.
Lillagunga gymnastic rings are designed for kids from three years of age to adults. Each ring is assembled from three carefully crafted wooden elements, securely glued together and designed to perfectly suit the shape of your hand. With its unique drop-shaped design Lillagunga Rings makes an elegant item to decorate your home or office with. 
Lillagunga Rings are designed and manufactured in Finland.